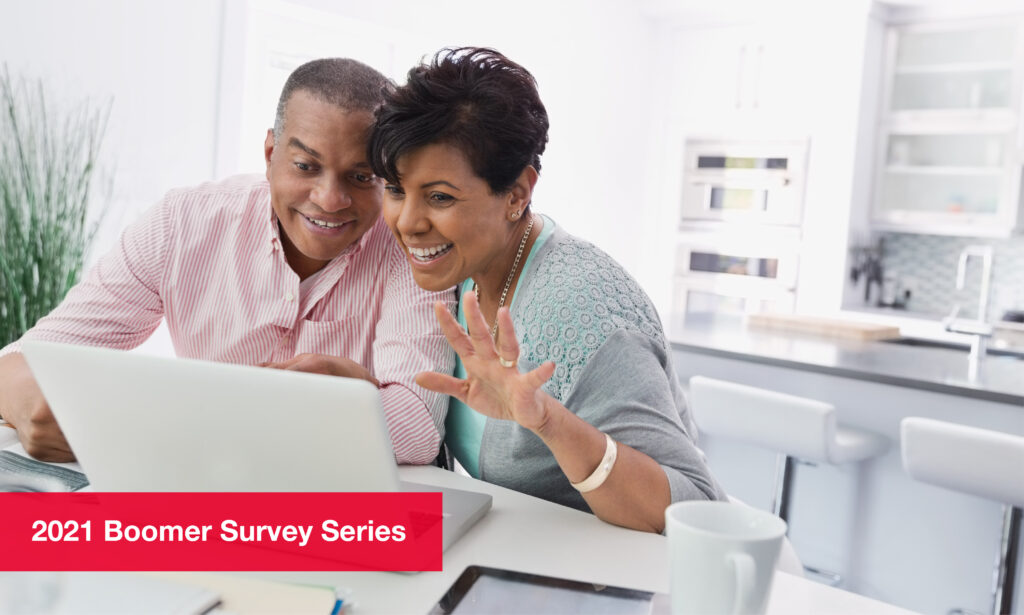 In a year that saw housing demand increase at rates not seen in modern history, when young Canadians in compact spaces suddenly found themselves using their homes for anything from work to school to gym, and everything in between, boomer homeowners seem to have been virtually unaffected by the swift and incredible need for more square footage.
A recent Royal LePage survey of Canadian boomers found that 90% of this cohort, aged today between 56 and 74, did not postpone their plans to move due to the COVID-19 pandemic. Similarly, 95% said the global pandemic did not force them to expedite their plans. All of this is to say, boomers are quite comfortable in their homes and any move they do make is more likely to be a choice, not out of necessity.
Of the 35% of boomers who said they are considering purchasing a primary residence within the next five years, 28% say they would consider purchasing a larger home than the one they currently live in, 56% would consider a similarly-sized property, and 63% would consider a smaller home. 56% said they would consider moving to a rural or recreational region.
"Turning full circle to those carefree, pre-children years, most boomers are looking for a home that requires less maintenance," said Phil Soper, president and CEO of Royal LePage. "Paradoxically, they also yearn for country living and don't want to sacrifice living space. Look for the continued growth of managed communities in exurban and recreational regions."
Working boomers in Canada largely do not consider their current region affordable (65%) and 42% said they would consider a move to a different city, near or during retirement.
Despite popular belief, many boomers who are looking to move are not interested in downsizing. However, among those who are, the most popular reason for downsizing is less home maintenance (71%). Other popular choices include the ability to free up money for retirement (39%), travel (29%), and to help their children purchase a home (9%).
52% of boomer homeowners said they would prefer to renovate their current properties instead of moving.
The 2021 Royal LePage Boomer Survey provided national and regional statistics including city-level data for Toronto, Montreal and Vancouver. To learn more, check out the press release and data charts.