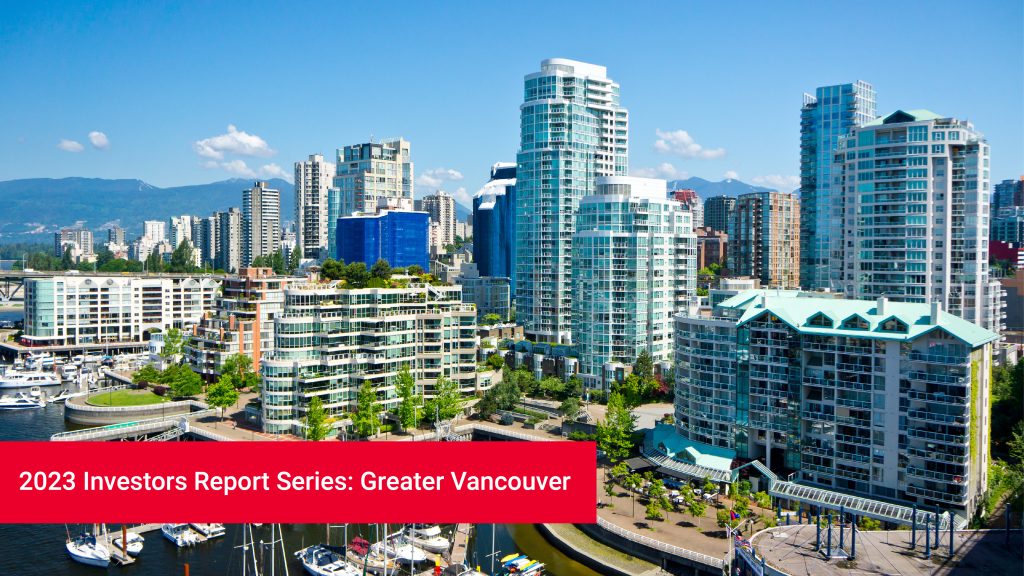 Many Canadians are keen to get a foot on the investment property ladder. For some, that means prioritizing an income property ahead of their own home.
According to a recent Royal LePage survey conducted by Leger,1 21% of investors in the Greater Vancouver region do not own their primary residence (a combination of those who rent and live rent-free) – notably higher than the national average of 15% (14% in the GTA and 15% in the GMA). 54% of investors in the region say that they are likely to purchase an additional residential investment property within the next five years. This is higher than the national figure (51%), and those in the greater regions of Toronto (47%) and Montreal (52%).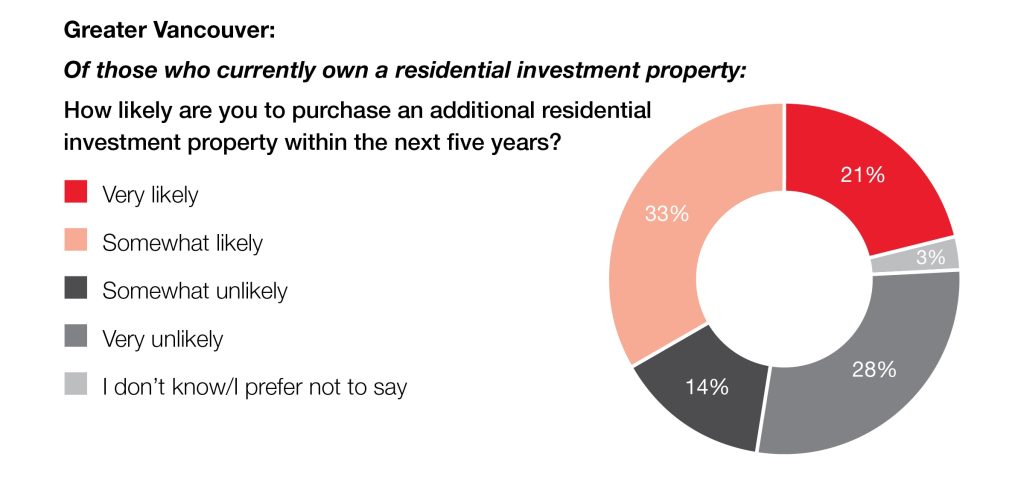 The appetite for real estate investment is strong in the Greater Vancouver area. Unlike stocks or other investment types, real estate investing offers the convenience of dual utility – you can live in your home or rent it out as a source of income. There is a positive association between home ownership and the creation of personal wealth in Vancouver. Buying an investment property is an important financial decision for many investors who are looking to take advantage of anticipated long-term price growth in the region. As trusted advisors to our clients, we often guide prospective investors to not just buy the market, but to focus on buying the opportunity, especially during slower seasonal periods and market corrections
According to the survey, 28% of investors in Greater Vancouver say that increased lending rates have caused them to consider selling one or more of their investment properties. When asked about their plans for the future, 28% of investors in the region say they are likely to sell one or more of their investment properties within the next two years.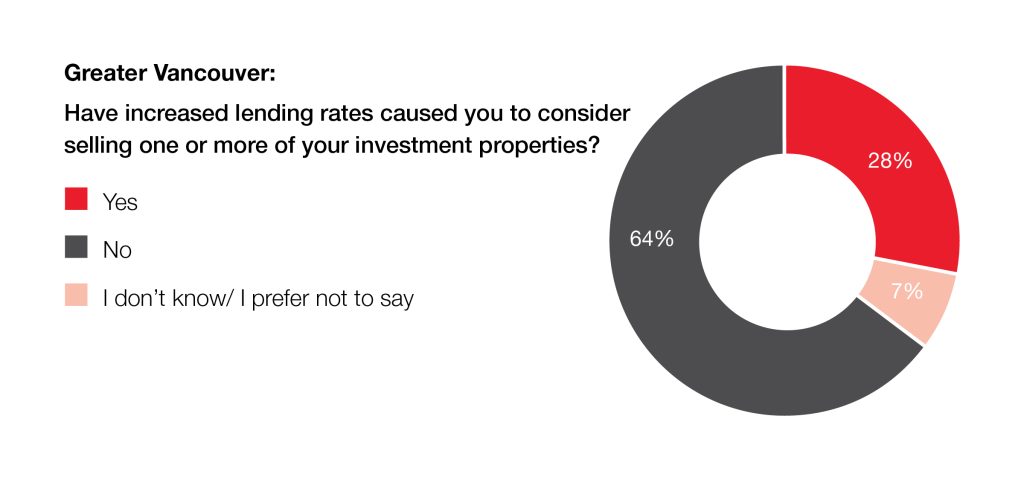 When the pandemic took hold, many in the industry, including myself, thought there would be a slowdown in investor appetite as buyers moved away from condos and opted for more space in the suburbs. However, those changes never fully materialized – investor confidence has held firm. In fact, it came back stronger than ever with the help of record low interest rates. In today's post-pandemic era, despite higher borrowing costs, I expect more people will enter the investor segment as rates hold and eventually ease. Buyers will be looking for opportunities in the market.
Continue reading for more insights into the national real estate investor market.
---
1 An online survey of 1003 Canadians 18+, who own one or more residential investment properties, was completed between March 2, 2023, and March 17, 2023, using Leger's online panel. No margin of error can be associated with a non-probability sample (i.e., a web panel in this case). For comparative purposes, though, a probability sample of 1003 respondents would have a margin of error of ±3%, 19 times out of 20. N.B