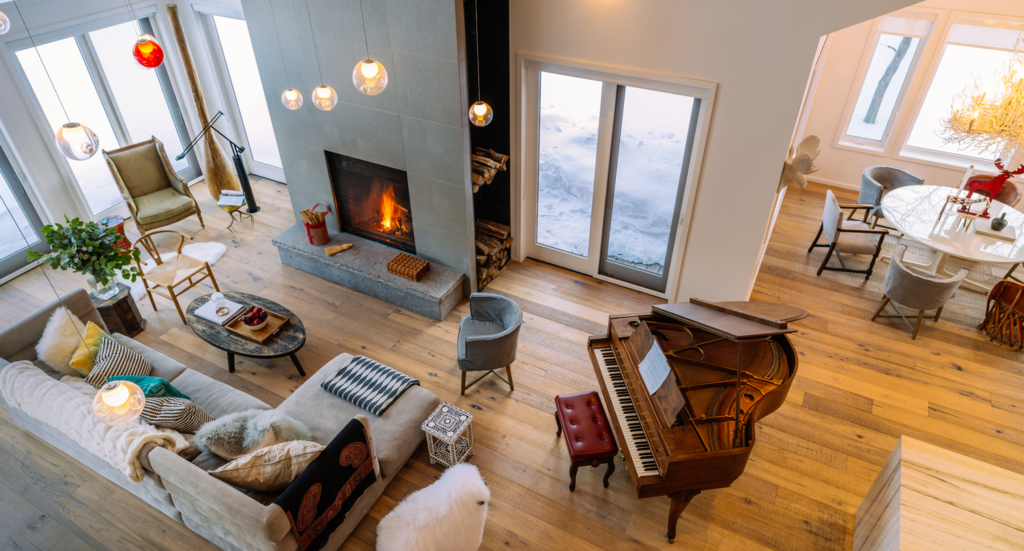 It's no secret that Canada's real estate market has undergone a notable shift for home sellers this year. Homeowners listing their property now might experience a slight increase in comparable inventory, extra days on the market and fewer offers, compared to 2021.
Although the market has changed, sellers still have every opportunity to stand out when putting their home up for sale, if they take the extra time to prepare. Here are some dos and don'ts for sellers to consider in order to be successful in today's cooling housing market:
DO – Make the first impression count
You only get to make a first impression once. Ensure that your property stands out and has inviting curb appeal so buyers fall in love before they even open the front door. You can achieve this by freshening up the home's outside appearance with a thorough cleaning and decluttering. Tidy up the exterior by making any small, but necessary, repairs to doors, light fixtures and paving; and touch up any paint where needed. Don't forget to mow the lawn or shovel the snow, clean out your eavestroughs, and spruce up the front door and landscaping to create an inviting entryway.
DON'T – Forget about the little things
Buyer's will be analyzing your home from every angle when they visit for a showing, so it's important to not overlook seemingly insignificant fixes. See a lightbulb that has gone out? Replace it with a bulb that is the same colour as the others in the room. Got a door that squeaks loudly, or a drawer that doesn't open properly? Be sure to repair them. Potential purchasers like to see consistency. Try to manifest this in your home while you're in the process of selling it.
DO – Declutter and depersonalize
Buyers want to envision themselves in the home, so it's important to remove any personal items such as family photos, trophies or diplomas. This also means putting valuables or seasonal items in storage. Your listing agent may be able to provide you with discounts for junk removers or connect you with a home stager who can offer pointers on how to prepare your home for showings.
DON'T – Overspend on the upgrades
While it might be tempting to overhaul your home ahead of listing it, it's important not to go overboard on the budget. You're not staging your home for an HGTV shoot – minor repairs and low-cost, but effective updates will be enough to get buyers through the door. Chances are, any last-minute big bucks sunk into the home in preparation for selling it won't be gained back.
DO – Practice good showing etiquette
It's important to be prepared for and accommodate showings to get the selling process off on the right foot. Demonstrate good showing manners by being flexible of visitation times, removing pets from the premises and giving the buyers their space by leaving the property during the appointment. Don't forget to set the mood for showings, too. Create an inviting environment by playing soft instrumental music in the background, keeping all lights on for good visibility and adding a subtle, pleasant scent like vanilla or fresh linen.
DON'T – Think in the past
2021 was an unusually strong seller's market that saw red-hot prices and pent-up purchaser demand. Today, housing markets across the country have noticeably cooled, so it's important for sellers to keep their expectations aligned with current circumstances. As a seller, be open minded to buyer feedback and keep market conditions in perspective when it comes to offers and showings.