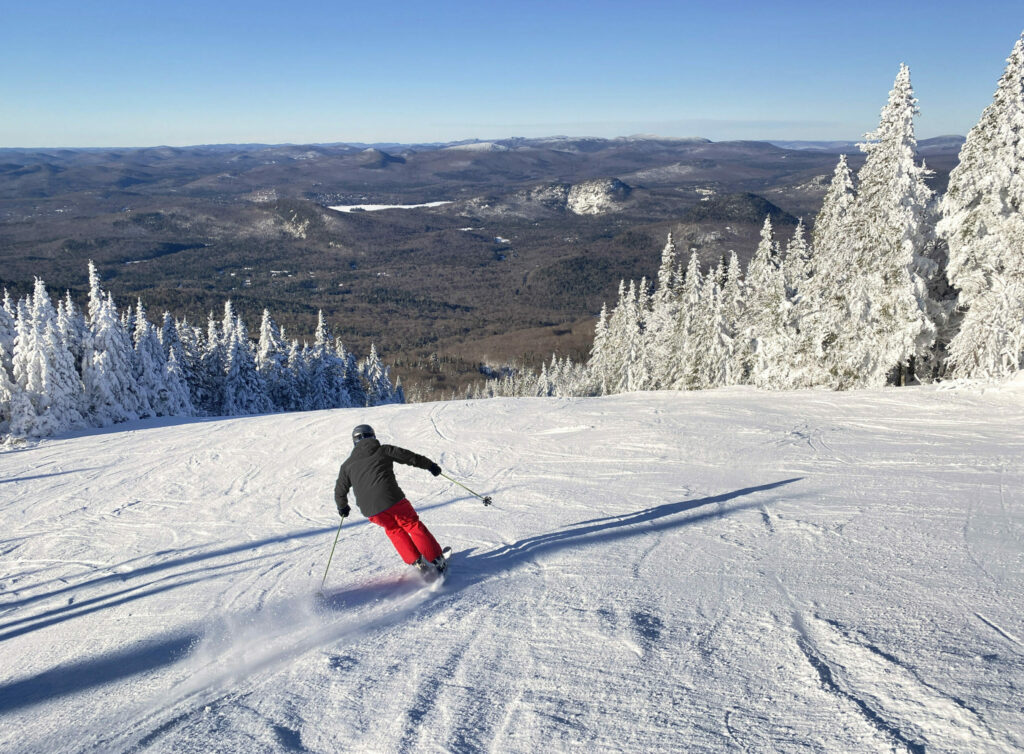 Recreational property demand has been sharply on the rise since the onset of the pandemic, putting continued upward pressure on prices. This has been especially apparent in Estrie's Bromont region, just one hour outside of Montreal, where city dwellers seek getaways with more space and easy access to nature, as international travel restrictions remain in place.
According to Royal LePage's recent Winter Recreational Property Report1, centred on eight major ski regions in the province of Quebec, Bromont's real estate market saw the strongest median price growth among the regions surveyed for both single-family homes (up 58.7% year-over-year to $607,000) and condominiums (up 41.1% year-over-year to $381,000), since the beginning of 2021. Much of the demand is coming from buyers in urban centres.
"Real estate demand around Estrie's popular ski mountains has been strong since the start of the year, with buyers coming in droves from Montreal's south shore," said Christian Longpré, co-owner and real estate broker, Royal LePage Au Sommet.
More highlights from the report:
In the province of Quebec, median single-family home prices rose 22.1% year-over-year to $422,500, while condominium prices rose 9.1% to $299,200, since the start of 2021.
Six of the eight regions surveyed saw a decrease in sales, due to a chronic lack of supply.
Mont-Tremblant reports an increase in U.S. buyer demand since the reopening of land borders earlier this year.
Royal LePage is forecasting an increase of 6.0% in the median price of a single-family home in the surveyed regions in 2022.
Read the full press release for more insights on the regional markets of Mont-Tremblant, Mont Saint-Sauveur, Saint-Côme & Saint-Donat, Mont Sutton, Mont Orford, Mont Sainte-Anne and Stoneham and Lac-Beauport.
---
1Data compiled by Royal LePage through Centris for the period of January 1, 2021, to October 31, 2021, in comparison with January 1, 2020, to October 31, 2020. The regions were selected by considering the most important residential real estate markets around the main ski hills in Quebec. Provincial results are derived from a weighted average of all surveyed regions, rounded to the nearest hundred.