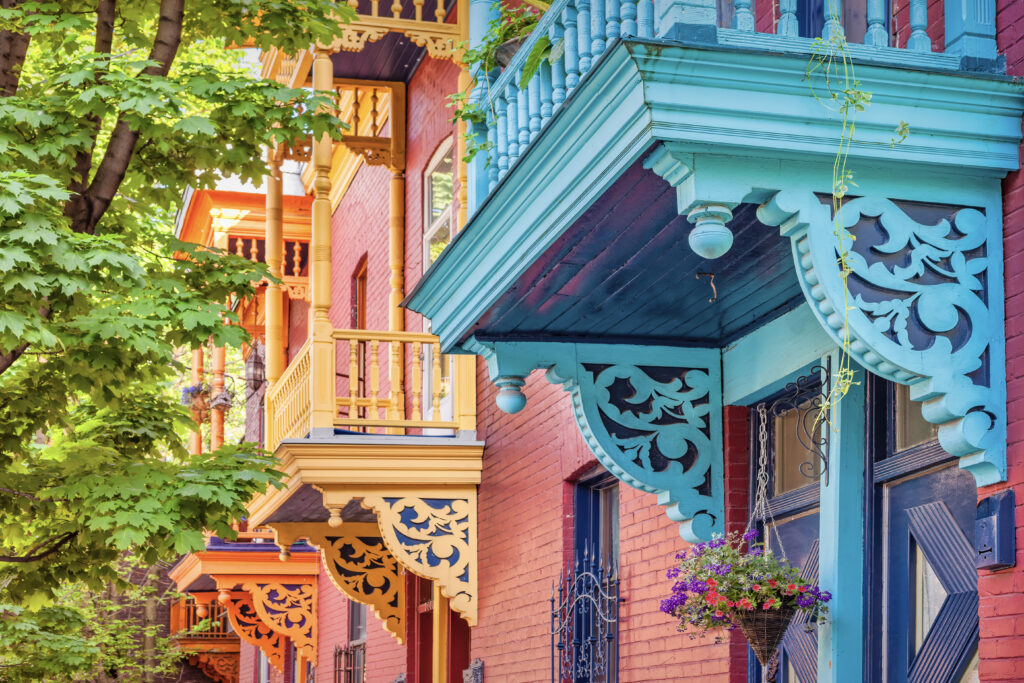 Following a frenetic spring market, property prices in Quebec's major real estate markets continued to grow, despite interest rate hikes and a shift in buyer behaviour. In many markets, the month of June was characterized by an anticipated decrease in demand, as some buyers had to reassess their financial situation, and in some cases, the property type they were looking for or other search criteria.
In the Greater Montreal Area, Royal LePage's Q2 2022 House Price Survey showed continued price growth, as the aggregate price of a home rose 13.9% year-over-year to $585,700. As a result, Royal LePage maintained its forecast, predicting that the aggregate price of a home in the region will increase by 12.5% in the final quarter of 2022, compared to the same period in 2021.
"We are seeing a shift in buyer behaviour in the real estate market, with rising interest rates being the main factor," confirmed Marc Lefrançois, licensed real estate broker at Royal LePage Tendance in Montreal. "As the Bank of Canada announced interest rate hikes against the backdrop of high inflation, buyers began to seriously reassess their financial capacity, which reduced their enthusiasm and slowed down demand for properties in June. Sellers are not adjusting as quickly and are still keeping their expectations very high regarding the market value of their property. We are entering a new chapter signalling healthier price appreciation in the Greater Montreal Area and in the majority of Quebec markets during the second half of 2022," said Lefrançois.
In the longer term, Lefrançois does not see a lasting softening in demand. Real estate remains an essential commodity and Canada continues to suffer from a structural housing deficit. Lefrançois believes that the softening market should be temporary, although it is influenced by a wide range of economic factors that are difficult to predict. Full employment and the upward trend in wages should cushion the negative effects on the economy and real estate market, not to mention the savings accumulated by households during the pandemic, which continues to stimulate the economy.
In the West Island of Montreal, there has been an apparent shift in buyer behaviour as of May due to significant interest rate hikes and an increase in inventory. There was increased activity for property categories below the million-dollar mark with buyers rushing to purchase at previously locked-in lower interest rates, before their rate guarantee expires.
"With financing rates approaching 5% and set to rise even higher, there are budget implications for buyers," noted Sean Broady, licensed real estate broker at Royal LePage Elite in Beaconsfield. "Market uncertainty and higher interest rates have put a damper on sales in the over 1-million dollar price range as supply begins to outpace demand."
Elsewhere in the Province of Quebec:
Quebec City: The aggregate price of a home rose 11.0% year-over-year in the second quarter of 2022 to $340,300. Further increases to the interest rates are not expected to have a material impact on home prices in the region.
Gatineau: Interest rate hikes have affected activity in the Gatineau real estate market, although prices continue to rise. The aggregate price of a home rose 18.6% year-over-year in the second quarter of 2022 to $438,400.
Sherbrooke: While inventory remains low in the region, experts in the area expect that more properties will be added to the market in the coming weeks and months, providing more options to buyers. The aggregate price of a home rose 15.9% year-over-year in the second quarter of 2022 to $332,600.
Trois-Rivières: The decline in sales activity in the region is noticeable, but prices remain high in the area. The aggregate price of a home in Trois-Rivières rose 22.2% year-over-year in the second quarter of 2022 to $311,100.