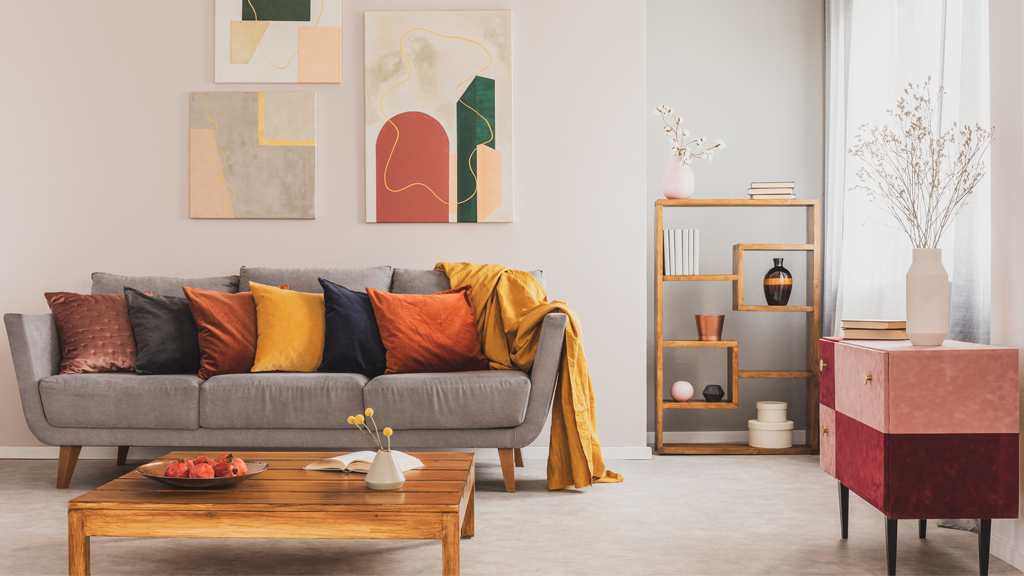 As we enter the fall – when Canadians begin to transition to warmer, indoor activities – you may be wondering whether now is the right time to sell your property or leave your rental to buy a place of your own and improve your quality of life.
The right time to buy a property largely depends on your individual needs and motivations. You'll first need to assess your borrowing capacity, determine your search criteria, and, since today's market is complex and competitive, enlist the help of a real estate expert in your area to make informed decisions. If you live in the Greater Montreal Area or one of Quebec's major markets, this article will provide you with up-to-date and relevant information on current real estate market trends.
After seeing a more significant appreciation than was expected in the second quarter of 2023, price increases in Greater Montreal's real estate market slowed between July and September, offering a slight respite to homebuyers. According to Royal LePage's House Price Survey and Market Forecast, the aggregate1 price of a property in the Greater Montreal Area posted a small increase of 0.6% in the third quarter of 2023, compared with the previous quarter, reaching $575,400. Compared with the third quarter of last year, however, the region posted an increase of 3.7%.
When broken out by property type, the median price of a single-family detached home rose 3.9% year over year to $645,800 in the third quarter of 2023, remaining stable on a quarterly basis, up just 0.3%. During the same period, the median price of a condominium increased 4.0% year over year, declining 2.6% between the second and third quarters, to $449,700. Price data, which includes both resale and new build, is provided by Royal LePage's sister company RPS Real Property Solutions, a leading Canadian real estate valuation company.
Although prices showed signs of stabilization over the third quarter, Royal LePage believes this period of calm was temporary.
"The current market remains slightly in favour of sellers, but is giving way to a balance of power between buyers and sellers," explains Marc Lefrançois, chartered real estate broker with Royal LePage Tendance in Montreal. "The more modest price appreciation can be explained by a dampened appetite from buyers of high-end properties, increasing the supply of homes priced at two-million dollars or more. When inflation rises, consumers restrict their spending to essential needs. If a move can wait, homeowners looking for a property that enhances their quality of life will return to the market at a later date. The entry-level segment remains very active, facing a continued lack of inventory."
Against the backdrop of a shortage of housing supply, Lefrançois believes that it wouldn't take much for the Greater Montreal Area real estate market to slide back into a strong seller's market. Therefore, he does not expect opportunities to improve significantly for buyers who have chosen to wait, since the real estate market will continue to favour sellers in the long term and interest rates are not expected to decline for several months.
Economists are divided on whether the Bank of Canada will choose to maintain its key lending rate or increase it at the next announcement scheduled for October 25th, after recent Gross Domestic Product (GDP) statistics show the Canadian economy essentially flatlined in July,2 followed by employment data that shows 64,000 jobs were added last month and the national unemployment rate held steady at 5.5 per cent.3 If inflation rose in September, which will be revealed on October 17th, there is a higher likelihood that the central bank will increase lending rates.
"Although prime interest rates have reached their highest level in 22 years, they have returned to historical norms," he says. "The difference between today and the double-digit rate era of the 1980s is that household incomes have not caught up with property price appreciation. Therefore, we cannot simply compare today's prime lending rate of 7% to the much higher rate of 20% seen 40 years ago. We have to consider the higher proportion of one's income that is spent on mortgage costs, " he continues.
Despite a stabilization of prices in the third quarter, this is the first time since the second quarter of 2021 that we have seen a year-over-year increase in the number of residential real estate transactions. Royal LePage is therefore maintaining its price forecast for the Greater Montreal Area, anticipating that the aggregate price of a property in the region will end the year 8.0% higher in the fourth quarter of 2023, compared to the same period in 2022. This means that between the third and fourth quarters of 2023, the aggregate price of a property in the Greater Montreal Area will increase 2.1%, ending the year at $587,844.
"If the Bank of Canada maintains its rate for the remainder of the year, we expect buyers to take advantage of this pause to return to the market, which should contribute to higher price appreciation in the final quarter of the year," said Dominic St-Pierre, vice-president and general manager, Royal LePage, Quebec region. "However, as move-up buyers lack the certainty to embark on their next purchase, prices in the upper end of Greater Montreal's real estate market should continue to remain stable."
Provincial portrait
Among the Quebec markets surveyed, Royal LePage price data shows disparities across the province, against a backdrop of economic uncertainty.
Outside the Greater Montreal Area, the Gatineau, Quebec City, Sherbrooke and Trois-Rivières regions all saw their aggregate property prices rise this quarter, compared to the same quarter last year, in different proportions. On a quarterly basis, the Gatineau and Sherbrooke regions saw a decline in prices, reflecting a slowdown in activity during this period.
Overall, prices are set to stabilize in the final quarter of 2023, as potential buyers wait to see what the Bank of Canada's position will be on October 25th.
---
1L'agrégat des prix est calculé à partir de la moyenne pondérée de la valeur médiane de tous les types de propriétés étudiés. Les données sont fournies par RPS Solutions pour propriétés résidentielles et comprennent des transactions du marché de la revente ainsi que des nouvelles constructions.
2Gross domestic product by industry, July 2023, September 29th, 2023
3Labour Force Survey, September 2023, October 6th, 2023