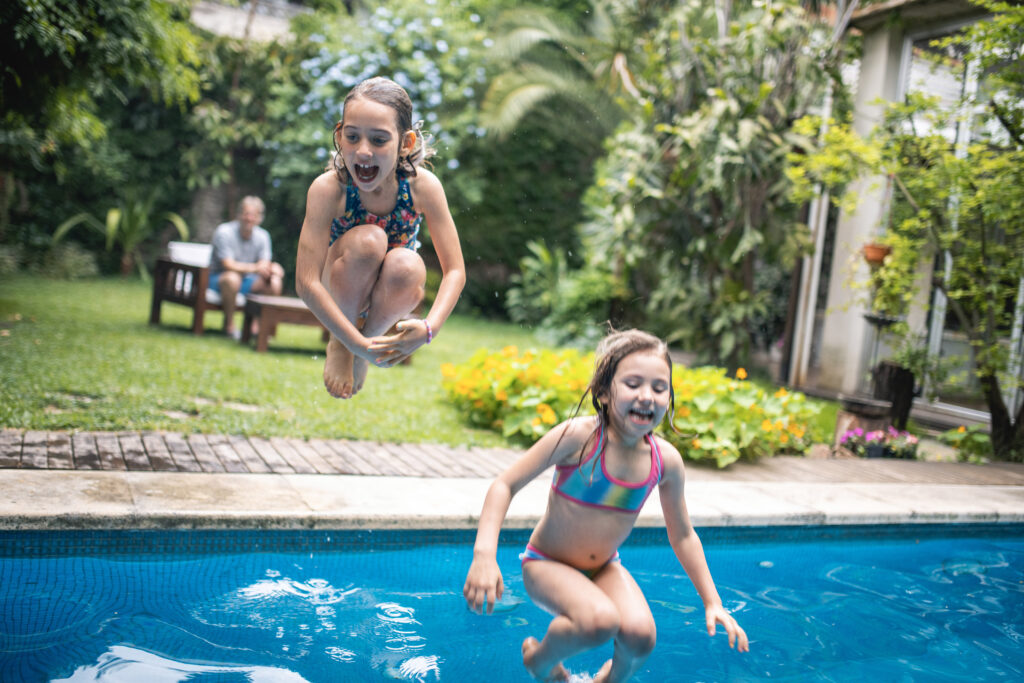 On those long, hot days of summer, there is no better way to cool down and relax than by taking a dip in a refreshing pool. And when it's your own private oasis, even better still! If you're considering installing a pool in your backyard, there are many important factors to consider. One of the decisions you'll have to make is whether to go with an in-ground pool or an above-ground version. Before you take the plunge… review this comprehensive list of the pros and cons of both options.
In-ground pool
Pros:
– Esthetically pleasing; can enhance the look of your yard
– Many options to choose from (shape, size, material, colour, etc.)
– Can be heated and enjoyed in cooler weather
– Can last for several decades with proper upkeep
Cons:
– More expensive to install and maintain than an above-ground pool
– Requires more space and time to install
– May require a special building permit
Above-ground pool
Pros:
– More budget-friendly than an in-ground pool
– Likely to take up less space in your yard
– Can be installed easily in just a few days
– Temporary addition; can be removed with minimal impact to your landscaping
Cons:
– Fewer size and shape options
– Rarely adds value to a home
– Lifespan is approximately half that of an in-ground pool
Whatever you decide, remember that installing a pool can be a costly and time-consuming endeavour that may not increase the overall value of your home. You should invest in a pool if you and your family plan to enjoy it while you are living in the home. Remember that safety is paramount, and proper fencing and non-slip flooring should also be considered.